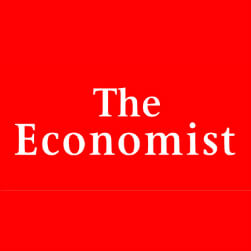 The Economist Brand Ambassador (Spring 2021)
University:
Nationwide
This job is no longer available. Please check out other jobs
here
.
Description
As an Economist Brand Ambassador, you will be tasked with marketing the brand and educating your peers about the unique global perspective The Economist offers to its readers. By utilizing your personal network and executing targeted outreach to various groups at your university, you will be the primary source of The Economist content within the student body.

Your primary goal will be to utilize sales and marketing tactics to generate subscription sales of the 12 week discounted subscription - which costs $19-24 for students and $24-29 for adults (depending on the package they select). Ambassadors are selected on a rolling basis and can work on this position through June with possibility of an extension into subsequent semesters/quarters.
Recent grads are welcome to apply!
If you want to refer people to this position, submit an application to the Evolvez Ambassador position. We are offering a $50 referral bonus for whoever you refer that ends up getting hired, along with additional opportunities for mentorship and recommendations.
About the Economist:
The Economist is the leading source of analysis on international business and world affairs. We deliver our information through a range of formats, from newspapers and magazines to conferences and electronic services. What ties us together is the objectivity of our opinion, the originality of our insight and our advocacy of economic and political freedom around the world.
With everything going on right now from Covid-19 to the social justice movement to the aftermath of the presidential election, we believe the Economist can truly serve as a one stop shop for so many students to become more informed as they navigate these trying times.
Benefits
$12 per subscription sale + $60 bonus for every 5 sales. UPDATE: We have increased the bonus for every 5 sales to $100 through 4/15
There is no cap to the number of sales you can drive - we've consistently had Ambassadors in past semesters who have been able to sell 50+ subscriptions during a semester (which equates to $1,000+ earned.)
Free digital subscription to the Economist magazine during the duration of the program
Highest-performing Ambassadors will be given a personal reference for internships.
Valuable entrepreneurial experience focused on marketing, sales, and communication.
Responsibilities
Flexible working hours: there is no minimum or maximum number of subscriptions one can generate. There are no set working hours. Ambassadors control their schedule and plan of action each week.
Generate subscription sales using your unique tracking link. There is no cap on the number of sales you can generate.
Host classroom and organization presentations to drive subscriptions to The Economist. Update: In the wake of Covid-19, the program will be worked mostly via digital avenues - both communicating with individuals, as well as groups.
Maintain a weekly goal for subscription sales and come up with creative approaches for doing so.
Communicate in a timely manner with the Evolvez team during the duration of the program.
NOTE: If you know any professors/clubs that EITHER make the Economist/similar publication mandatory OR if you believe you can have certain clubs/professors make the Economist subscription mandatory, apply to this position and then email us letting us know! Really look into this if you aren't sure. In our 8+ semesters working with the Economist, this has been rather successful in the past with students driving 30+ subscriptions.
Qualifications
Interest in marketing, politics, economics, and sales
Prior knowledge of The Economist is not required but is strongly favored
Greek Life members are preferred, but not required
Preferred club memberships/classes (not required): finance, economics, poly sci, business
Well-connected on campus
This job is no longer available. Please check out other jobs
here
.