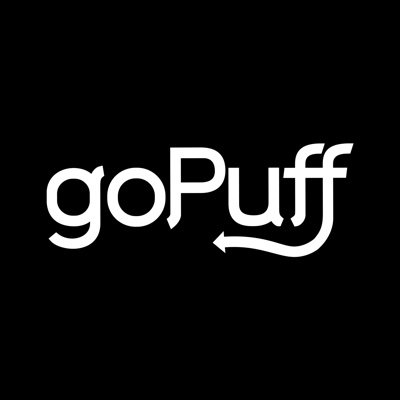 goPuff College Ambassador
University:
Boston College ; Northeastern University ; The University of Texas at Austin ; The University of Texas at Dallas ; The University of Texas at San Antonio ; Towson University ; University at Albany, State University of New York ; University of Denver ; University of Houston ; University of Louisville ; University of New Mexico ; University of Wisconsin-Milwaukee ; Washington University in St. Louis
Description
goPuff is a digital delivery service delivering daily essentials, from cleaning supplies, home needs and OTC medication to food and drinks in just minutes.
goPuff delivers all of your convenience needs right to your door. They store 2,500+ products in your city's goPuff facility, so when you order, your stuff comes straight from goPuff to you. There is no crazy surge charging because they are not a courier service, and because they deliver direct instead of picking it up from a store, everything is delivered fast. There is a $1.95 flat fee for every delivery. Every time. They are open 24/7 in most areas. They are available in over 500+ cities and ready to grow.
goPuff Campus Ambassadors are responsible for driving sign ups to create a goPuff account and place their first order. goPuff calls new customers "newbies."
Benefits
$10 per newbie sign up
$50 bonus every 20 newbie sign ups
There is no cap to the number of newbie sign ups you can drive
Highest-performing Ambassadors will be given a personal reference for internships
Valuable entrepreneurial experience focused on marketing, sales, and communication
Responsibilities
Ambassadors are responsible for driving new customer sign ups. New goPuff customers are called "newbies." A newbie is someone who creates a goPuff account and places a minimum order of $14.95 but uses their $5 off promo code. This $5 off promo codes works for the first two orders over $14.95 the customer places
Qualifications
goPuff Ambassadors are enthusiastic, social members of the community. They always act as a team player, yet have the drive and hustle to spread goPuff to every inch of their city. On-campus involvement such as greek life and other clubs is preferred. Those with relevant knowledge and experience using goPuff preferred.