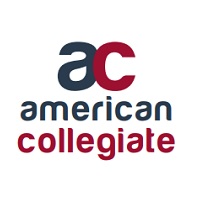 American Collegiate College Ambassador
University:
University of California, Berkeley
This job is no longer available. Please check out other jobs
here
.
Description
As an American Collegiate Ambassador, you will be tasked with marketing the apparel and sustainability value proposition through social media, on-campus events, organization presentations and gathering insights.

About American Collegiate:

American Collegiate offers both officially licensed and ac branded clothing that is ethically-made and eco-conscious. We are committed to achieving our eco goals through our Feel Good Agenda, and do our best to protect our planet and its people.
Benefits
$500 stipend for completing program deliverables
Bi-weekly payments of $100 will be made throughout the program (total of 5 payments during the 10 week program)
Each Ambassador will receive free American Collegiate clothing
Best Ambassadors will be given a personal reference for internships
Valuable experience in marketing, event coordination and communications
Responsibilities
Ambassadors will be responsible for:
4 Instagram stories with #AmericanCollegiateBA
1 Instagram or Facebook post with #AmericanCollegiateBA
2 unboxings and/or short videos for the AmericanCollegiate team to re-purpose on their social media
2 Tabling activations (Ambassadors will run the tabling events together)
4 Organization presentations
50 Surveys collected
1,000 Discount cards distributed
The ultimate goal will be to:
Drive students to the American Collegiate website
Drive usage of the student discount
Collect emails
Drive awareness of the brand and sustainability value proposition
Drive insights on how students perceive the clothing and sustainability value proposition
Qualifications
Well-connected on campus
Students in clubs on-campus are preferred, but not required
Greek Life members are preferred, but not required
This job is no longer available. Please check out other jobs
here
.