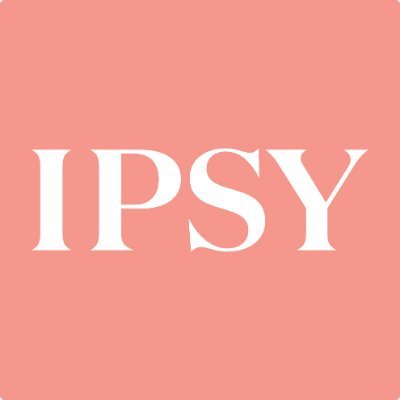 IPSY Brand Ambassador
University:
Nationwide
Description
As an IPSY Brand Ambassador, you will market the brand and educate peers about their unique beauty products and services offered. You will do so by utilizing your personal network and executing targeted outreach to various groups at your university and on social media. Your primary goal will be to utilize sales and marketing tactics to generate sales of the IPSY Glam Bag subscriptions.
This position is for the Fall 2021 semester with potential for extension into future semesters. We will be hiring for the position on a rolling basis throughout the entire Fall 2021 semester. Recent grads are welcome to apply!
About IPSY
IPSY, a BFA industries brand, is a personalized beauty subscription on a mission to inspire self-expression and make beauty more welcoming and inclusive to all. IPSY delivers customized Glam Bags leveraging IPSY Match, a proprietary technology that analyzes hundreds of attributes to delight each member with personalized beauty products perfect for their lifestyle. With an avid beauty community and millions of product reviews, IPSY has created the ultimate beauty discovery platform.
About IPSY subscriptions
IPSY offers three different subscriptions:
Glam Bag - Receive 5 deluxe samples every month for just $13. This is the subscription you will be focusing on for this program to give people an opportunity to test out the IPSY subscription with a more affordable, college-friendly price point before potentially converting to a larger subscription.
Glam Bag Plus - Receive 5 full-size products every month for just $28.
Glam Bag X - Receive 7-8 full-size products curated by beauty's biggest celebs (worth up to $350!) for just $55/quarter meaning every 3 months.
Benefits
$8 per subscription sale + $20 bonus for every 5 sales. There is no cap to the number of sales you can drive.
Opportunity to develop employer connections with members of the IPSY team throughout the program for possible internships/full time roles in the future
Free month of the IPSY Glam Bag for you to try/use for promotional efforts
Individuals who sign up for the IPSY Glam Bag subscription through you get a free bag (valued at $50), a free month of the new IPSY Refreshments subscription (valued at $18), as well as a mystery gift each month.
Highest-performing Ambassadors will be given a personal reference for internships
Valuable entrepreneurial experience focused on marketing, sales, and communication
Responsibilities
Generate subscription sales using your unique tracking link. There is no cap on the number of sales you can generate. We expect each Ambassador to aim for at least 10 subscription sales.
Engage your personal network, as well as host organization presentations to drive awareness and conversion
Flexible working hours: there is no minimum or maximum number of subscriptions you can generate. There are no set working hours, so it works favorably with a busy college schedule.
You are expected to maintain good communication throughout the program, especially during the school semester. 4+ weeks of no check-in and you will be replaced with another applicant.
Qualifications
Interest in marketing, entrepreneurship, and sales
Social media saavy (especially TikTok and IG) - Must have over 500 followers on Instagram!
Interest in the beauty industry
Ambassadors who are familiar with IPSY or have subscribed to the service are preferred, but not required. We have seen in the past that the best Brand Ambassadors are those who are advocates of the brand they represent!
Well-connected individuals preferred, but not required