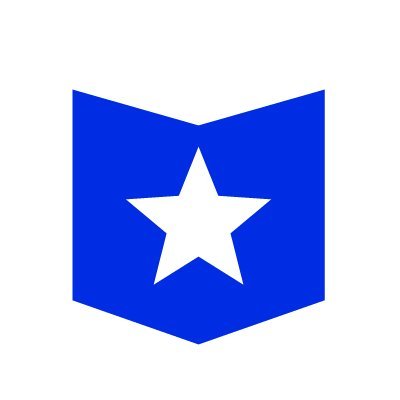 Course Hero Campus Representative
University:
Boise State University ; Boston University ; California State University, Long Beach ; California State University, Los Angeles ; California State University, Sacramento ; California State University, San Bernardino ; Drexel University ; Florida Agricultural and Mechanical University ; George Washington University ; Georgetown University ; Indiana University Bloomington ; Kent State University ; Ohio University ; Portland State University ; Syracuse University ; Temple University ; The University of Oklahoma ; The University of Texas at El Paso ; University at Buffalo, State University of New York ; University of Central Florida ; University of Cincinnati ; University of Colorado Boulder ; University of Colorado Denver ; University of Iowa ; University of Kansas ; University of Louisville ; University of Massachusetts Amherst ; University of Minnesota ; University of New Mexico ; University of North Carolina at Chapel Hill ; University of Pittsburgh ; University of Virginia ; University of Washington ; University of Wisconsin-Milwaukee ; Utah State University ; Virginia Commonwealth University ; Weber State University ; West Virginia University
Description
Course Hero is looking for Paid Campus Representatives! We are firm believers in the power of learning communities where students grow by sharing, collaborating, and supporting each other. As a Campus Representative, you will host events on your campus to promote Course Hero's Sweepstakes and Books for Africa initiatives. You will also create awareness of the Course Hero platform and how it can help students graduate confident and prepared.
About Course Hero:
At Course Hero, we have an awesome team and a truly engaging culture. We are customer-focused, collaborative, responsible, gritty, and we love to learn. Our bold mission is to help students graduate confident and prepared!
We are not the only ones that think we're onto something big. Course Hero has been recognized as one of the 2021 Top 100 Best Places to Work in the Bay Area, Top 50 Best Paying Companies in the Bay Area, Top 100 Most Transparent Companies, and in the Top 50 Most Transformational Companies in Education Technology. Read up on some of our recent news coverage, blog, and learn more about us to see what it is like to work with our team.
Benefits
Opportunity: With over 25 million users frequenting our site, you have the chance to be directly involved with one of the fastest growing startups in the world of education technology.
Professional Development: You'll gain practical work experience and have access to professional development resources and career advice from members of our team. We provide opportunities to develop and refine your marketing, sales, networking, communication, management, and leadership skills.
Career Advancement: After completing our program, you'll be well-equipped with the skills and business knowledge needed to succeed in your future career. We offer personalized career advancement resources to stellar representatives including, but not limited to, letters of recommendation and references for future jobs or applications.
Individualized Mentorship: You'll have bi-weekly check-in meetings with an assigned Community Manager, who is committed to maximizing your success in our program. Our managers will coach you through creating marketing incentives, perfecting your pitch, and establishing weekly goals that you'll develop and take ownership of from the start.
Philanthropy: You will make an impact on the global landscape of education! A key component of our program includes our Books for Africa initiative. To date, we've donated 250,000+ books and counting to schools in the Gambia. You will also get the opportunity to give back locally as well when you partner with organizations on your campus on causes they believe in.
Responsibilities
Host virtual events (student organization partnerships & networking events) to educate students about Course Hero incentives and products
Encourage students to apply for a chance to win the Course Hero Sweepstakes
Support social good initiatives like Books for Africa
Grow a community that loves and engages with Course Hero on your campus
Qualifications
Interested in sales, marketing, and event planning
Involved in campus organizations and communities
Effective communicator who enjoys networking with others
Reliable and willing to learn and grow
Excited about the Course Hero Platform